Why do You Need Coaching?
This Special Report will help you understand:
What is coaching, an emerging industry that you would like to explore.
Difference between coaching, consulting and therapy
Give yourself gift of coaching to manifest your heart desire and get an exceptional support through a coach who integrates coaching, consulting and healing in her practice.
Your Life needs a makeover, a new start and transformation. how to get there, check this report here.
You're not alone! I helped hundreds of students to change their lives and use this gift that last for a life.
Submit your name in the form to the right and you'll receive this Special Report and some more....
More About Your Coach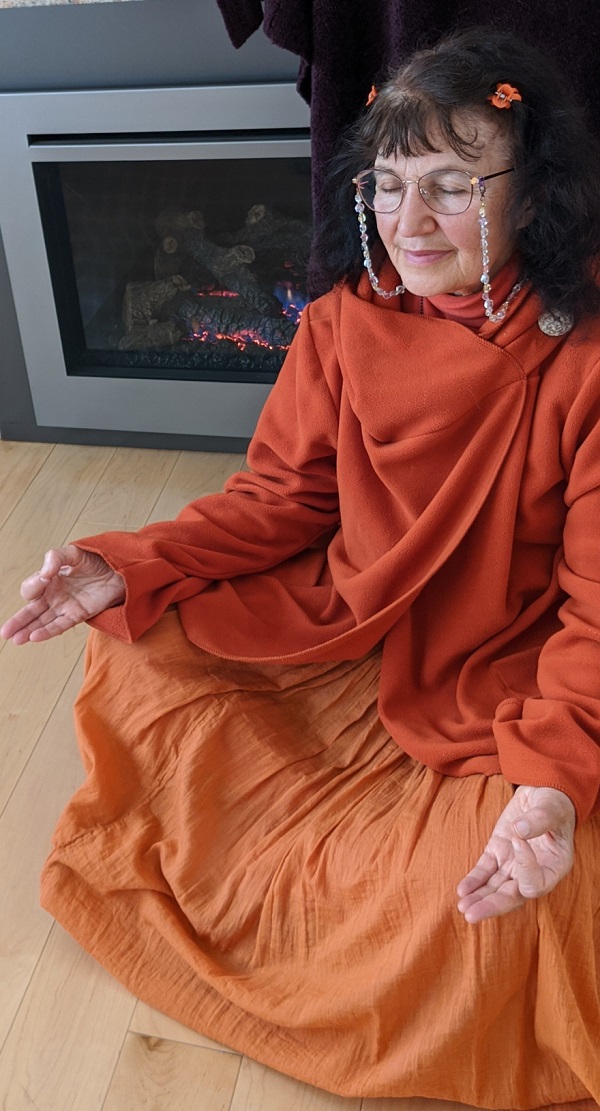 Your Coach
Ananda Deviika' Ma' Devii YogaA'charya' was trained as scientist of Theoretical Physics and then trained in the science of consciousness through the ancient tradition of Tantra Sahaj Yoga, revived the ancient meditative practices from the time of Shiva, the first Yogi that systematized the practices for the consciousness exploration and who lived in India about 7000 years ago. She is teaching the ancient practices of meditation as the systematic practices following the subtle Body theory—making it easy for anyone to learn, and customizing it for different personality types. This is the foundation of her coaching work along with education as a Dream Coach and virtual coach.
Ananda Deviika' Ma' was trained as scientist and have undergone three years of Yogic Training in India and spent more than 35 years teaching people these ancient practices and then training the spiritual meditation teachers known as Acharyas
.
Your Coach, is a successful coach, business owner, public speaker and writer. She holds a MSc. from the University of Belgrade and postgraduate studies in Ulm, Germany.
Her experience as a teacher and trainer of more than 400 students in the science of yoga, yoga therapy, meditation and healing made her an advocate for bringing all her experiences in her coaching work, transforming the lives of her students in all areas, life purpose, wellness and spirituality. Being guided by her wisdom and knowledge and taking necessary actions, you will achieve your goals building on your strengths and experiences to create a life and work that is fun, flexible, energizing, contributory to your wellbeing and wellbeing of others around you.
Your Coach, is a successful coach, business owner, the founder of a nonprofit organization, public speaker and writer.
Want to explore whether we're meant to work with each other?
Book your 30 minute no obligation complimentary session.
Schedule an appointment
MOMENTUM GROUP COACHING PROGRAM
3x per month 60-minute on-going coaching sessions with a group of (5-8) people
Support before the coaching session: ensures that we make the most of every minute we spend together; maximizing your investment and the results you create.
Post Session Recap System: helps to integrate the coaching into your daily life. Journaling and Just in Time coaching via our TCC Client Log: keeps the coaching going via email in between coaching sessions
Support Between the Sessions: Coaching Sessions are recorded so you can re-listen and gain even further value from the details of the session.
These groups are scheduled periodically throughout the year, and run for four- month segments.